l
Gallery
l
Commission Me
l
Watch Me
l
Note Me
l
Twitter!
l
Tumblr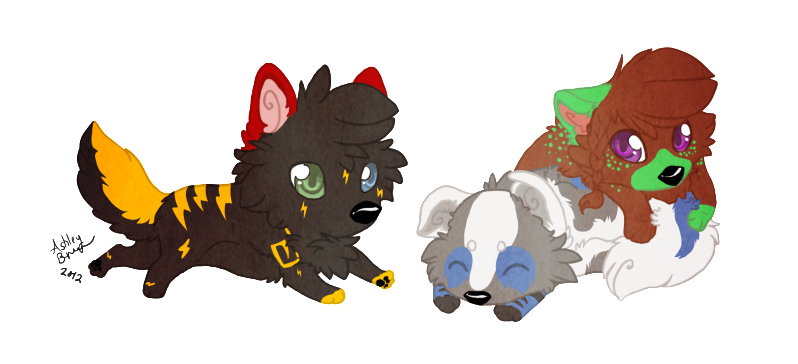 Contest is over! Get your last minute entries in, and I'll begin judging. No telling when I'll have the official results up, but I'm guessing within the week. Thanks to everyone who participated and good luck to all of the entrants!
Prizes have been updated!!--
YEP! You all read that right.
Yeah, I'm already behind on art, but it's all good! Simple design contest.
I'm looking for a shark-esque character with a long, slender body.
Similar to this:
[link]
Key Points I am looking for:
⚡ CREATIVITY / ORIGINALITY
⚡ Shark-esque
⚡ Slender body
(Optional)
⚡ Legs/piercings/accessories are fine

Now to the part almost all of you will actually read...

PRIZES
</u>


1st Place

⚡ 3 Chibis
⚡ Digital Trans. / Journal Header
⚡ 200


⚡Feature
⚡

Gallery icon set to the winner donated by

If I happen to choose more than one design, there will be more prizes. c: Keep in mind if I choose the design, I gain the rights to the character, blah blah blah, and can alter it how I choose, blah blah blah (this is unimportant rambling)
Okay!
I'll give you until
Oct. 31!
to get your entries in! By which you can either note it to me or comment here with the link!
I'm open to extensions, though, if enough people ask C;
(This is quickly written, but I can update this with more detail later, as to the prizes and what not!)
Okay, if you're entering, let me know~
Entrants: (so far!)













FAQ

Can we submit more than one design?
Yes, of course!

If we don't win, can we keep it?
Again, yes, of course!

Can we add accessories/piercings?
Yep! I'm looking for originality here, so whatever you think helps!

What kind of color scheme are you going for?
I would prefer nothing too sparkly, but if you have some color that's fine!
Boltout